To choose the best commercial barrister for your needs, two things should be done. The first is to read with care the barrister's web site and his or her chambers public web site. Afterwards, a conversation with that barrister can be arranged through the barrister's clerk. A thorough read through and noting of the barrister's commercial experience, and credentials should be undertaken. If the web site is helpful, then a shortlist of pros and cons of the commercial and any other relevant concerns can be made, and the barrister spoke directly to ask the questions that are not answered on the website.
Business Commercial and Chancery Commercial, Company law and Partnership disputes.
Business disputes and problem solving where parties have arrived at an impasse, unable to reach a mutually acceptable agreement or compromise, are unwelcome distractions for businesses. Litigation is the last resort so therefore has to be efficient. Joseph has a track record for being pragmatic and sensitive to commercial needs earning him the description "He is flexible in approach, always fights hard to advance his cases and a particular ability for progressing difficult and complicated cases where others have failed".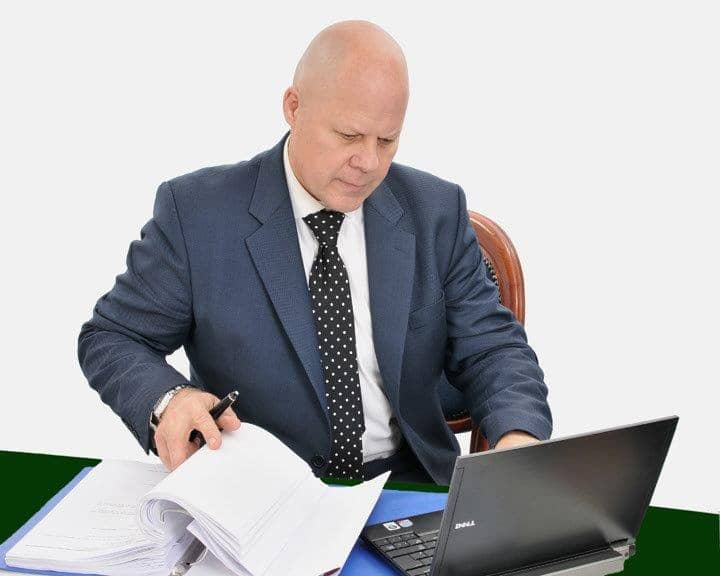 How do I become a Commercial Barrister?
Becoming a barrister requires the learning of the law at a suitable facility such as a university and/or college and obtaining qualifications in the country where it is hoped to practice. The process will include academic study and practical study. A decision will be made along the way whether to have a practice requiring advocacy alone and whether to become an attorney specialising solely in advocacy or a combination of advocacy and paperwork, in either case, helping to solve client customers' legal problems.
Are You Looking for The Top Commercial Barrister In England?
The top commercial barrister handles a variety of business disputes. The commercial barrister deals with conflicts in industries from construction, shipping, entertainment, insurance to banking, manufacturing, and many more. Without compassion for their clients, a barrister will never reach their true proficient potential. The top legal minds in the field almost invariably highlight compassion as well as service.
Joseph is the best Barrister South of England. He understands his area of practice. Some of their knowledge comes from experience. Some of it comes from education. Managerial skills and leadership skills have supported him. He is a victorious barrister and willing to fight to the end to attain your goals.
Why Should You Choose – The Commercial Barrister?
Good Communication
A friendly barrister must possess excellent communication skills, both oral as well as written. To argue with more fluency in a Court, speaking with well is a skill that may be learned and developed during the time in pursuance of the graduation while indulging in extra-curricular activities.
Joseph understands how to obtain vital ideas across formal legal writing, in informal emails, in phone conversations, through discussions in official legal settings, and in private conversations.
Enquiring Skills
Good barrister explores the topic speedily and goes to the depth of vital issues to comprehend the case, requirements, clients, and applicable legal provisions in a confident manner. Making legal provisions requires explaining and soaking a bunch of information, then reaching specific points.
Conveying Skills
A barrister should be a good listener, well communicator as well as good written conveying skills. To deliver the case before juries, judges in the courtroom, it is required for a barrister to be excellent at communication skills.
Creativity In Problem Solving
A great barrister has logical skills along with the quality of creativity in solving a problem. Generally, the apparent solutions are apparent, but a barrister like Joseph may think out-of-box and turn the table and the creative approach.
Logical Thinking Ability
A barrister should be logical enough to draw and make out conclusions. Joseph can look at any situation and analyze it from all points of view.
Dealing With People
A barrister should be good at reading, understanding, and realizing the emotions of others. This makes him judge the reaction of juries as well as the credibility of witnesses.
Types of law practised as a commercial barrister
Contract
Property
Tort
Civil procedure
Private international law
What is the Difference Between Lawyer and Barrister
All barristers are lawyers. A lawyer is simply a person who has qualified to practice as a lawyer, whether barrister or solicitor in the jurisdiction of England and Wales. Both barristers and solicitors are lawyers because they have the qualifications to practice law. The only difference is that the former has automatic rights to appear in courts [rights of the audience], and the latter, though having rights, are not automatically granted.
All lawyers, whether barristers or solicitors, choose whether to specialize in advocacy or not, but all lawyers may represent their clients, and some prefer to give the barrister the task of the advocacy sometimes required when presenting a client's case in court.
Why Use a Commercial Barrister?
The benefits of training commercial barrister also include the knowledge and experience of individual lawyers. Successful and experienced lawyers usually only focus on the main points and correctly predict which arguments the judge will accept when listening to the lawyer's opinions, usually saving unnecessary client costs.
Different codes of conduct and legal training can provide customers with objective and independent advice. Having experience as a lawyer allows you to focus your money on the main points of the case. With experience, lawyers will understand how judges may think and express opinions on specific arguments.
This helps Barrister provide informed and accurate advice. Good lawyers can afford their clients' money and will not take action without a comprehensive risk assessment. The role of "Barrister" has been strengthened. Similar to the American system, this role effectively combines the functions of barrister and solicitor.
"I would happily instruct Joseph again and would not hesitate to recommend him in any commercial and / or business related dispute where legal complexity and extraordinary expertise are required"